Are you confident enough in the state of your technology security, threat identification and prevention status not to worry about a breach, ransomware or cyberattack?
Our team of highly skilled professionals excels in IT consulting, delivering tailored network security services and cloud computing solutions that are designed to meet your specific needs.
We prioritize business security with robust cybersecurity solutions, including managed antivirus and anti-malware, ensuring your sensitive data is always protected.
Possibilities
Secure your business, employee and customer data
Monitor for and identify potential threats before they escalate
Benefit from ongoing penetration and vulnerability testing to ensure maximum security
Sleep better at night knowing your business is secure
How it Works
We'll conduct a discovery meeting to understand your particular business security compliance requirements and concerns. Next we'll schedule a technical specialist to visit your location(s) and conduct a security assessment to identify gaps in your security posture that should be addressed and data that should be encrypted.
We'll also identify if any of your business data, email accounts or passwords have been compromised and are available on the Dark Web.
Once we've collected this threat intelligence, we'll analyze it to develop a strategy to harden and secure your infrastructure, devices, platforms and services from external attacks, and continually monitor your systems for rapid threat detection. From there, we'll put together an ongoing security awareness training and testing program to educate your staff in ways to identify and avoid electronic and socially-engineered security threats.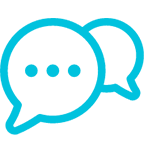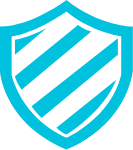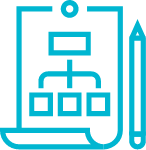 Analysis &
Remediation Plan
Pain Points Solved
Protect Against Electronic Security Risks


Secure your infrastructure, devices, platforms and services against security threats.

Meet Regulatory Compliance Standards


Achieve regulatory and industry security compliance with hardened security.

Increase Staff Security Awareness


Employees are the weakest link in your business security, ongoing security awareness training and testing will strengthen your defenses.

Increase Productivity and Innovation


A strong security posture increases business productivity and accelerates innovation.
"Using CompassMSP for our IT support has beengreat for our business. They are accessible and attentive when we have a problem, and when they resolve a problem they work toward implementing a solution to prevent it from happening again. The staff is great to work with and well trained."
– Susie Slappey