Your business success relies on how quickly and profitably you can achieve your growth goals.
With the right technical expertise and guidance, the time to reach critical business milestones can be accelerated – improving your bottom line.
Our IT Consulting Services are tailored to eliminate the bottlenecks to business growth by our team of experienced technology specialists.
Possibilities
Realize true productivity and growth unhampered by technical challenges
Make better informed technology decisions
Transform your technology from a cost center to a profit center
Realize improved innovation and business growth through the proper strategic technology guidance
Secure your critical systems and data from potential technological vulnerabilities
How it Works
Our IT Consulting Services begin with a discovery meeting to understand your unique business challenges, bottlenecks and technology environment. Next, we'll schedule a technical specialist to visit your location(s) and conduct a technical assessment to document your infrastructure with our non-invasive tools and processes.
Once we've collected this information, we'll analyze it to develop a strategy to address your stated needs and alleviate your pains and challenges. From there, we'll put together a remediation plan along with a technology roadmap to guide us in eliminating any additional technology bottlenecks over time.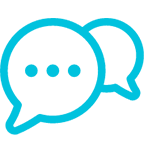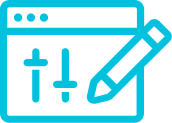 Analysis &
Remediation Plan
Pain Points Solved
Eliminate Technical Challenges
Stamp out the specific problems that hamper productivity and growth.
Stop Making Bad Technology Decisions
Override technology judgments that cost money and slow growth.
Gain a Technology Strategy
Create the technological roadmap that fuels your business success.
Rely on the Right IT Relationship
Formulate an IT relationship that grows with your business instead of hindering it.
Secure Your Vital Data
Generate a strong digital fortress around your critical systems and information.
"A truly professional company! Outstanding customer service and expertise. This company went above my expectations for various different projects and all with exceptional professionalism."
– Tatiana MP