Protect Critical Business Data
Your data is the lifeblood of your company, and keeping it safe and secure is your number one concern.
Data backup and recovery are at the core of our services, providing you with peace of mind knowing that your critical business information is safeguarded against any unforeseen disasters. We also excel in business continuity services, ensuring minimal downtime in case of disruptions.
Secure your business financials, customer information and intellectual property against data corruption or accidental deletion, hackers, ransomware threats, etc. with our BDR backup and disaster recovery solutions.
Possibilities
Stop worrying about the integrity of data backups
Secure and protect business data from harm
Meet regulatory compliance standards
Easily access, restore and recover critical data in minutes
BDR Virtualization ensures business continuity when server hardware fails
How it Works
Using image-based backup and a hybrid cloud model, our BDR Solution delivers enterprise-grade data backup, recovery and business continuity for local, virtual, and Cloud environments at a small business price.
We install our BDR device to your network, then configure it to provide a bullet-proof backup and disaster recovery profile that backs up and protects all of your critical business data. It backs up and protects data locally, then replicates that data to an offsite cloud location for maximum data security.
Our BDR Solution provides full independent system backups and restores, rapid individual file recovery, and the ability to quickly boot individual backups as virtual machines in the event of hardware failure.

BDR Backs Up Critical Data Locally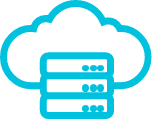 Backup Data
Replicated to Cloud

Individual Files Can
Be Restored

Failed Systems Can Be Booted As Virtual Machines
Pain Points Solved
Reduce Hardware-Related Downtime


Automatic Virtualization provides the ability to boot from failed hardware and operate normally while the hardware is diagnosed and remediated.

Protect Against Security Threats


Should Malware and Ransomware attacks that encrypt and hold your data hostage occur, business operations can continue unhindered by using a restored image from BDR.

Quickly Recover From Disaster


Gain the ability to avert disasters and effectively overcome them when they happen.

Bullet-Proof Your Business Data


Our BDR Solution bullet-proofs your data, taking the anxiety out of technology and providing you peace of mind.
"Going into the storm there was an element of security in knowing we were protected. We didn't give our IT infrastructure a second thought, because we knew that it was secure with CompassMSP. In previous years we had to shut down our systems prior to and through the storm, this year everything was up and running the whole time."
– Frank Milon