Business Outcomes
Via Technology
Profitable growth can be accelerated with the right technologies and solutions.
Realizing your business vision through technology can be a profit center when designed properly to fuel your objectives.
These results can be achieved by engaging with our team of experienced, seasoned technology experts.
Possibilities
Fuel business growth and improve profitability
Increase efficiencies, improve staff morale and satisfaction
Eliminate technology bottlenecks and frustration
Rely on experts to analyze and deliver technology solutions that accelerate business outcomes
Protect vital systems and data through robust security protocols and practices
How it Works
We'll conduct a discovery meeting to understand your business needs and challenges. Then we'll interview your staff to appreciate their day-to-day struggles and frustrations.
Next, we'll audit your existing infrastructure, devices, applications and workflows to determine how far from your ideal state of business performance you currently are.
Finally, we'll get to work architecting a solution that overcomes your technology, workflow and efficiency challenges that delivers real value and return on your investment to implement it.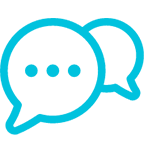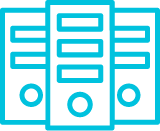 Pain Points Solved
Eliminate Workflow Inefficiencies


Eliminate workflow and staff inefficiencies once and for all with technology solutions tailored to help you achieve your business goals.

Reduce Labor Costs


Increased efficiencies means doing more with less, which translates to noticeably lower labor costs over time.

Increase Productivity and Profits


The right technology working properly supercharges productivity, and that positively impacts your bottom line.

Leverage Technology as an Enabler


The best technology works in the background, meaning you don't have to think about it. This fuels creativity, innovation and business growth.

Avoid Costly Data Breach Scenarios


Top-of-the-line security solutions create a powerful fortress around your data. This protects you from data breach scenarios that not only cost your money but your reputation
"Excellent customer service and turnaround time."
– Aurelio M .